> REFOSCO AND THE WINES OF FAEDIS
THE REFOSCO AND
THE WINES OF FAEDIS
Refosco has been mentioned since ancient times as a wine of great renown. At all banquets, of which there is historical certainty, among the wines of Friuli, Refosco was always present with the famous Picolit and Ramandolo. Its historical background is remarkable: some intend to identify it with the Pucinum of the Timavo to which Empress Livia, wife of Augustus, arrived at the age of 82 and declared herself indebted for the good health she had.
The Romans also called it Racimulus fuscus, hence the name Refosco. Certainly in June 1409 in Cividale in honor of Pope Gregory XII at a famous banquet of 72 dishes there was worthily represented Refosco from Albana di Prepotto.
Throughout the centuries on other occasions there are reports of banquets at which Refosco is featured such as in Domenico Onagro's detailed chronicle of 1762, reserved for the grand reception given to noble guests at the Military Games.
Other news can also be found in treatises such as Lodovico Bertoli's from 1747 and also in Antonio Zanon's "Familiar Letters" written between 1763 and 1765.
Important and fundamental moments for the history and study of Refosco are: The Study Committee established by the Friuli Agricultural Association, which in 1863 will study more than 700 assays and 300 grape varieties of the districts of Cervignano, Cividale, Codroipo, Gemona, Gradisca, Latisana, Palma, Pordenone, Sacile, San Daniele; San Vito, Spilimbergo, Tarcento and Udine. Identifying 6 types of "Rifosc".
The Austrian Oenological Congress held in Gorizia from September 16 to 20, 1891 in which the difference between Refosco (green-stemmed and red-stemmed) and Terrano d'Istria will be made.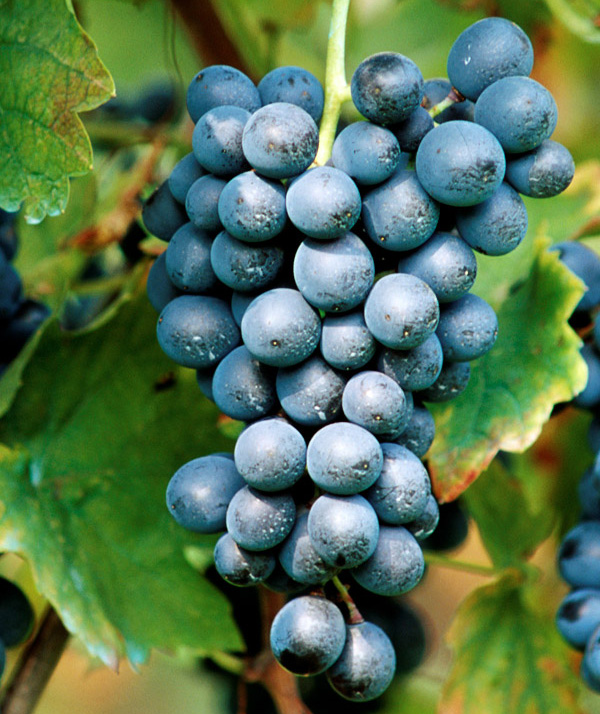 "L' Atlante ampelografico" by Dr. Guido Poggi, 1939.
in which he reports varieties of vines grown in Friuli. Refoschi recalls three, with descriptions and reproduction of bunches, shoots and shoots.
These are followed in more recent years by other important studies that delve into and explain Refosco in more detail and attest once again to this grape's connection to Friuli.
Thanks to this important is detailed history that allows the fact that the Refosco di Faedis vine is indigenous to be identified with certainty, and to the renewed interest that vines of this kind are encountering, the Voluntary Association among Refosco di Faedis Vine Growers has brought together several vine growers who want to bring out this peculiarity of this wine, which especially in the Colli Orientali del Friuli, in the territories of Faedis, Attimis,Torreano and Nimis gives its best with an indigenous vine that has been present here for centuries: Refosco di Faedis.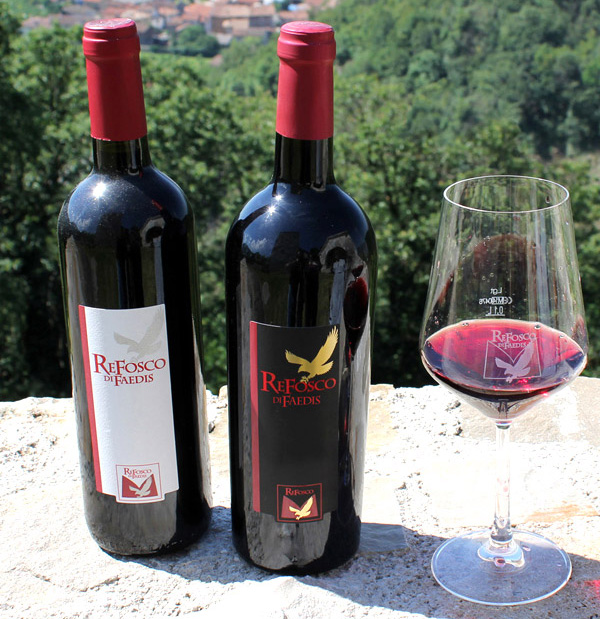 The indigenous grape variety "Refosco di Faedis" is the original, traditional product of an area that does not always offer optimal conditions for vine cultivation.
The pre-hill orography, the different exposures of the plots, and the extreme variability of climatic conditions and soil composition-ponca and clay-force the plant to work hard to extract the nutrients necessary for its survival.
But it is precisely from these multiple and poor elements that the grape variety has managed to fix, that the variegated and original organoleptic sensations of the wine are born, a sincere expression of the terroir it fully intends to represent.
Poured into a wide goblet, Refosco di Faedis is deep ruby red in color with obvious violet hues, tending to garnet with age. Rich in extract, it is of good consistency.
The nose offers a bouquet of sensations ranging from floral (violet and rosehips) to fruity (blackberry and small berries); however, the original nuance, which represents its absolute typicality, is represented by the evident minerality, accompanied by the hints of underbrush, wet leaves, and old chestnut barrel staves. Dry and quite warm in the mouth, savory, it brings out sensations of freshness and evident tannicity that place it among wines that are not overly balanced, but rather among those that lead to an optimal pairing with food.
With moderate aging, the acid and tannic components soften, while spicy notes of foxy and coffee begin to emerge.
Edited by the Voluntary Association among the Refosco Winegrowers of Faedis

In the territory of the Municipality of Faedis, about twenty qualities of wines are grown. Viticulture has an increasing weight among land use activities. From the Romans onward, the cultivation of vines has always been a custom for the people of these places.
Today, white wines produced are: Friulano, Verduzzo Friulano, Picolit, Ribolla Gialla, Pinot Bianco, Pinot Grigio, Chardonnay, Sauvignon, Riesling, Moscato Giallo; while red wines are :Refosco di Faedis, Refosco dal Peduncolo Rosso, Schioppettino, Franconia, Cabernet Franc, Cabernat Sauvignon, Merlot, Pinot Nero, Pignolo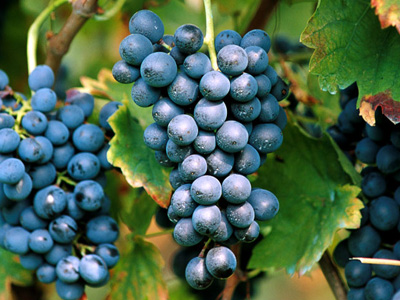 Refosco di Faedis is an ancient grape variety belonging to the Refoschi family and is the typical wine of Faedis. It is a fertile, productive vine whose grapes yield a ruby-red wine tending to purplish; fragrant, intense and pleasant. Savory, full-bodied, slightly tannic on the palate. To promote and defend the unique characteristics of this wine, an association was recently formed among the various producers. In addition to Refosco di Faedis, Refosco dal Peduncolo Rosso is also produced.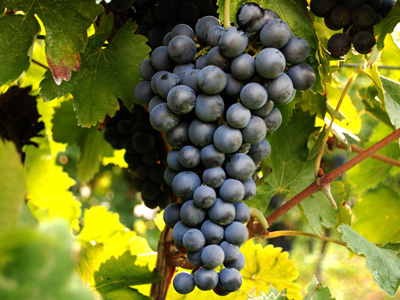 Friulian grape variety, grown mainly in the eastern Eocene hills, also known as Ribolla nera or Pocalza, with very strong vigor and good productivity. A deep purplish-red wine, it is fragrant, vinous, dry, fresh, slightly tannic, full-bodied.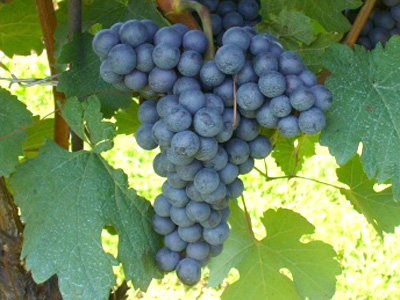 In Friulano "Pignul," not to be confused with the white-fruited vine of the same name from the neighboring province of Treviso. Pignolo is a native red grape variety grown in Friuli-Venezia Giulia. The name seems to derive from the shape of the very closed clusters, precisely like a pine cone. It is a light red wine, fragrant, delicate, savory, harmonious, alcoholic.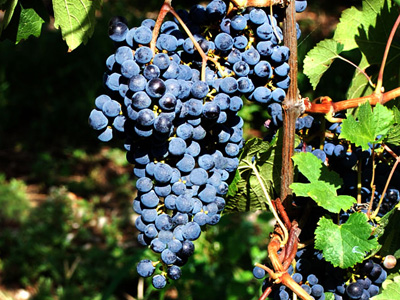 A French grape variety, it is now one of the cornerstones of Friulian viticulture. Ruby red in color, it presents a full and fragrant bouquet with faint rose scent, and has a pleasant, dry and aromatic taste with slight herbaceous flavor.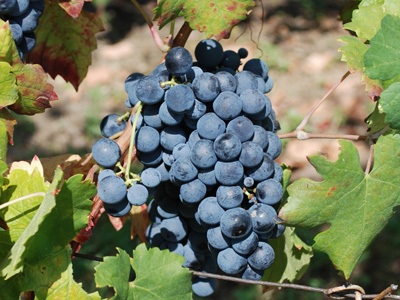 A grape variety of French origin that has found in Friuli ideal soil and climate conditions for its expansion. It is a ruby-red wine with violet to garnet highlights depending on age. With an intense and persistent herbaceous aroma, it has a full-bodied, robust, harmonious slightly spicy flavor.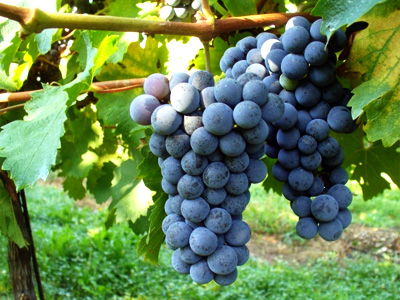 This grape variety as well as Cabernet Franc and Merlot comes from Gironde, France. It is scarcely present, both in Italy and in the Three Venetias, where, however, it has its greatest prevalence. Cabernet sauvignon yields an excellent, slightly herbaceous, full-bodied, rounded, harmonious table wine. Intense ruby red color, tending to purplish has a slightly herbaceous aroma with hints of raspberry when young. More alcoholic than franc, this wine lends itself well to aging.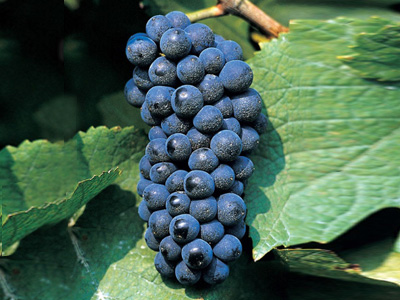 The history of this wine is similar to that of its other "brothers." First imported to Italy from Burgundy by General Emilius of Sambuy, it slowly spread to northern Italy. Pinot noir undoubtedly gives the world's most famous reds. It can be worked in red or white. The first method produces reds for long aging, whose organoleptic characteristics evolve over the years. With the second method, on the other hand, used more in France, the bases for Champagne are prepared.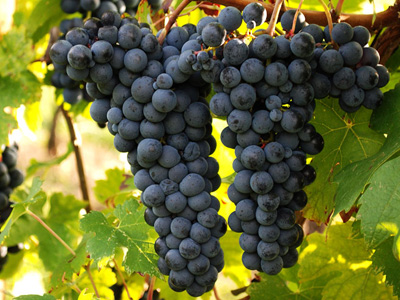 Franconia, also called Blaufränkisch or Limberg, seems to have two homelands of origin: Croatia, where there is the town of Limberg, and the upper Main valley. Scholars however lean more toward the former where cultivation is much more developed. In Italy its cultivation, which is not widespread, is divided more between Trentino and Friuli.
Intense ruby red color, nervous, medium-bodied and tannic, sometimes slightly fizzy, herbaceous and vinous when young, acquires an interesting scent and flavor of underbrush with a few years of aging.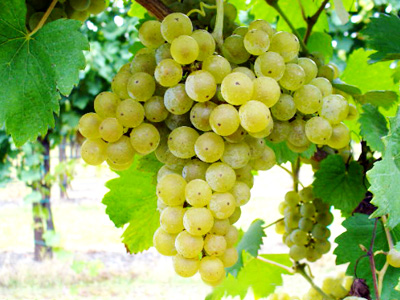 Verduzzo Friulano is also an ancient indigenous grape variety that in certain hillside locations, such as precisely Faedis, is able to offer excellent products: sweet or sweetish, much appreciated by the consumer. This wine, depending on processing, is distinguished as dry or sweet. Faedese production involves only the second variety: verduzzo friulano dolce, which is straw-yellow in color, alcoholic, with the aroma of fruitiness, robust and full-bodied.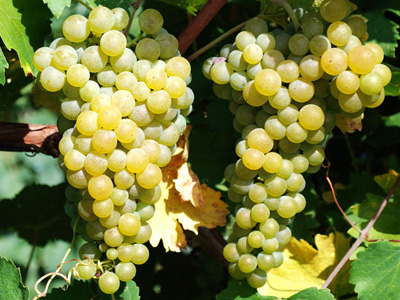 Tocai friulano; a decidedly indigenous grape variety, it has nothing to do with Tokaj, which is produced in Hungary. The wine has a pale straw yellow color, sometimes with greenish reflections; characteristic bouquet with delicate aroma and hint of sweet almond. The flavor is full-bodied, dry and harmonious.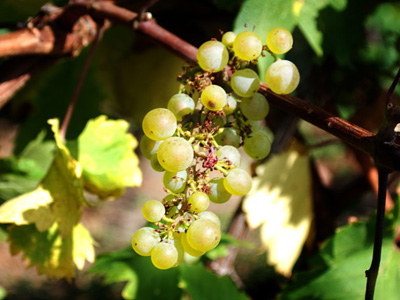 Gem of Friulian and also Faedese wine production. Friulian grape variety that has been highly regarded throughout time. It is a wine of extraordinary finesse of straw-yellow color, delicately perfumed, sweet-not-sweet, with an infinite range of flavors, among which a graceful almondy flavor emerges.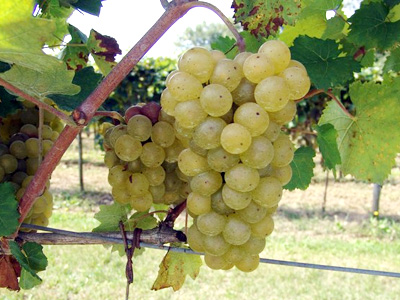 Ribolla gialla is an Italian white grape variety native to Friuli-Venezia Giulia, Slovenia and Kefalonia in the Ionian Islands. Ribolla Gialla white wine is characterized by a predominantly straw yellow color, a delicate and floral aroma, very fragrant and harmonious. Its lightness and smoothness make it a versatile wine, suitable for different times of the day, from aperitif to dinner.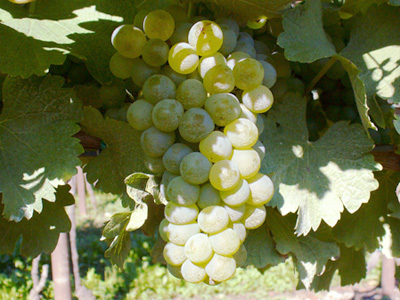 Native to Gironde, in the Bordeaux region of France. Imported into Friuli, it has yielded excellent results. When vinified in the presence of skins, the wine is golden yellow in color, full-bodied. When vinified in white, the color takes on straw-yellow hues with greenish reflections. Delicate aromatic aroma, not cloying, reminiscent of yellow bell pepper, melon, banana. Taste dry, nervous, but at the same time elegant, caressing and velvety.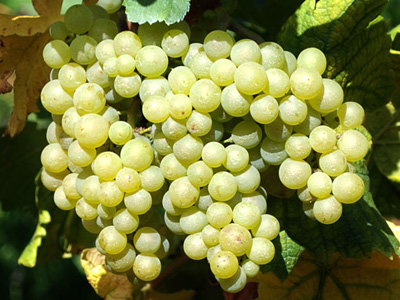 An ancient grape variety, traces of its cultivation date back to Roman times. Always known in France, in Italy it is cultivated mainly in the north. Pinot blanc, employed as such or sparkling, is as good as a connoisseur can wish for. Rather high alcohol content, elegant in body, with a delicate and restrained aroma, it has a beautiful straw yellow color with greenish highlights when young and then takes on golden hues as it ages.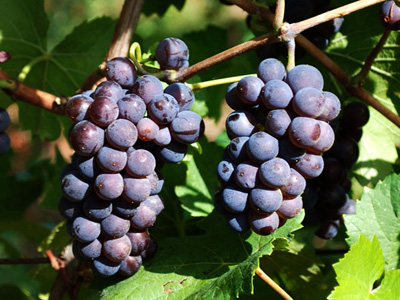 Pinot gris; like pinot blanc, this wine is derived from a gem mutation of pinot noir, of which, excluding color, it retains almost all the characteristics. In Italy, like its other two "brothers," it is grown mainly in the north. Vinification can be in white or coppery, the fashion is certainly for coppery, but in white there is more finesse, elegance and discretion. Fruity when young, it takes on a broad, pungent bouquet of dried hay, walnut husk, roasted almonds.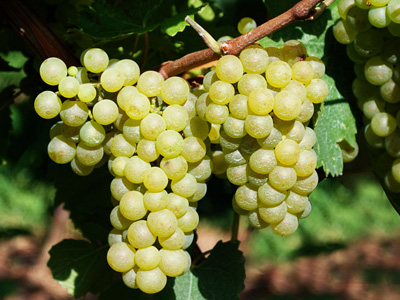 The official history of this wine began on November 18, 1978, when it was finally entered in the National Catalogue of Varieties, recognizing that Chardonnay is a grape variety in its own right, different from the Pinot Blanc with which it had always been associated. Its cultivation is mainly developed in northern Italy. It is a sparkling or Rhenish bottle wine. Quite high fixed alcohol content and acidity. Fine, elegant, noble, slender in body. Scent reminiscent of golden apple. Inviting, unobtrusive and very fine flavor with hints of apple, licorice, honey and acacia. As it ages, it evolves into a very pleasant bouquet in which mugwort is evident.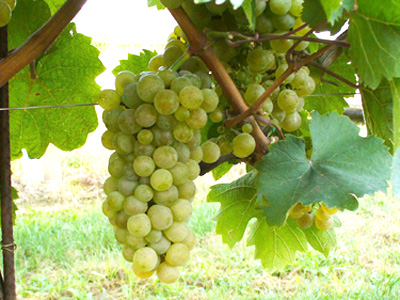 It is a white grape variety from which a fruity wine with character is made. Originating in Germany, it later spread to Alsace, Austria, Italy and Hungary; today it is produced in many places around the world. The wine is straw-colored with greenish highlights. The bouquet is fruity, with hints of peach and apricot.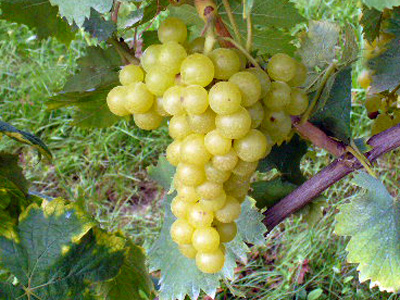 It is a vine with medium, orbicular, trilobed or whole leaves. The cluster is medium to large, elongated pyramidal. The berry is medium-sized, spherical, with a pruinose (covered with a thin veil of dust), thick and consistent yellow skin. It is cultivated in Veneto, Trentino-Alto Adige, Friuli-Venezia Giulia, Sicily, and Sardinia. Yellow Muscat is used both as a table grape and for winemaking as a sweet sparkling or raisin wine, sometimes also as a dry version.

Azienda Agricola Celledoni
Case Collevillano, 20 – Faedis
Tel. : 0432 728294
Sito web: www.celledonivini.it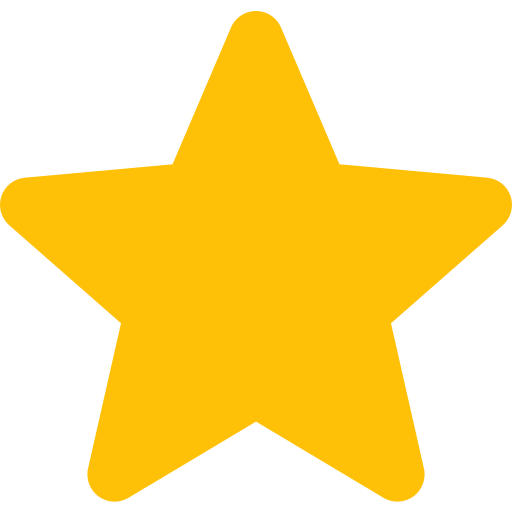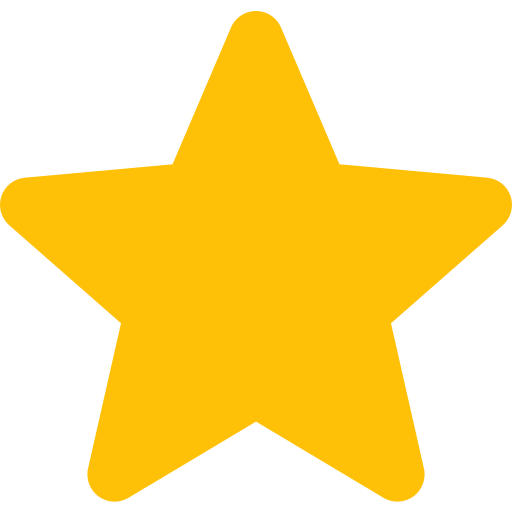 Azienda Agricola Corsolini Giuseppe
Via dei Campi, 16 – Raschiacco
Tel. 0432 711119

Azienda Agricola De Luca Lorenzo
Via Lea D'Orlandi, 15 – Faedis
Tel. 349 3371993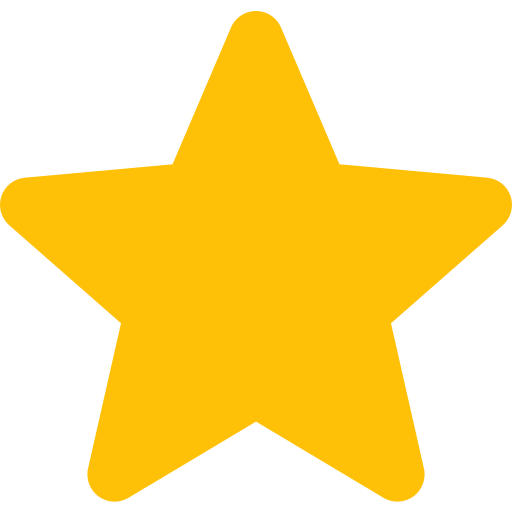 Società Agricola Giavitto Paolo
Via dei Castelli, 95 – Faedis
Tel./Fax 0432 728086 – 335 646 3182
Website: www.giavittovini.it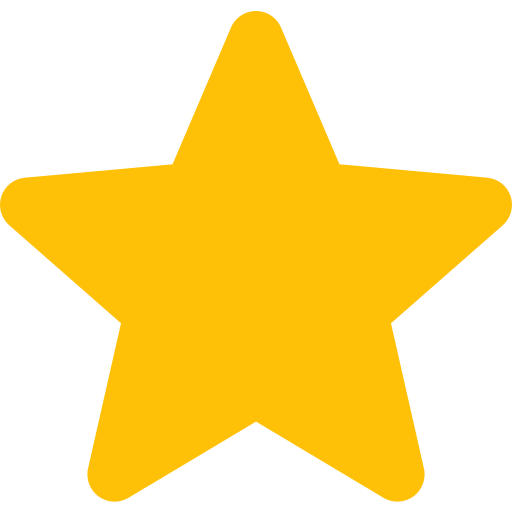 Azienda Agricola Monte Balcone
Case Colloredo, 37 – Faedis
Tel. 0432 711266 – 0432 711050
Website: www.montebalcone.it

Azienda Agricola Mosolo Gleni
Via Cividale, 12 – Faedis
Tel. 0432 728461
Website: www.gleniwines.com


Azienda Agricola Petrigh Denis, David & Vitiuc Svetlana
Via Mont Joannes, 45 – Canal di Grivò
Tel./Fax 0432 728334 – 339 7508676
Website: www.agriturismopetrigh.com

Soc. Agricola Ca' dei Faggi
Via Città di Nave, 10 – Raschiacco
Tel./Fax 0432 711075
Website: www.cantinaperabo.it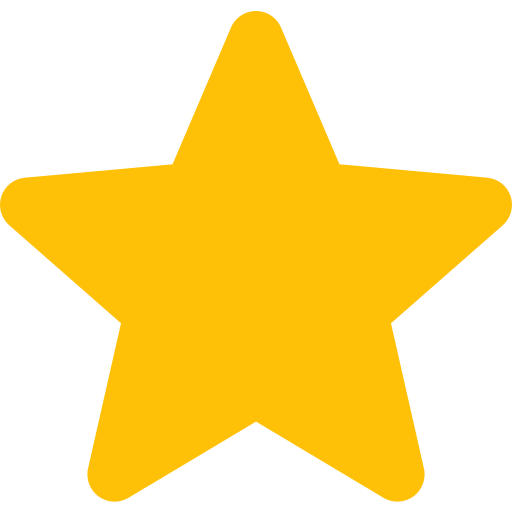 Azienda Agricola San Rocco
Az. Agr. production and sale of wine and extra virgin olive oil. Cold crusher. Balsamic vinegar
Via Castellana, 17 – Campeglio
Tel. 0432 711125 – 0432 470291
Cell. 339 5694240
zamarian@libero.it